Island hopping, old church sightings, spelunking… There are a countless of reasons to go to Cagayan that 4 days/2 nights would feel short but if a quick getaway in a far northeast island is what tickles your fancy, then you should give Palaui-Tuguegarao trip a try.
Located in the northern tip of mainland Luzon, Palaui is comparable to its far north neighbor island, Batanes, since both are not easily accessible but has picturesque, breathtaking views one would dare conquer someday.

How to get to Palaui
There are two ways to go to Cagayan: by air and by land. I suggest you watch out for cheap air flights bound for Tuguegarao as the land travel will eat too much time. If you're on a budget mode, save up some more! You won't regret this decision. Really.
We bought roundtrip tickets MNL-TUG but decided to forego our return flight to give time for spelunking in Callao Cave, Tuguegarao. So if you want, do it like we did: ride a plane going to Tuguegarao and then bus ride back home to Manila. At least you'll experience the hassle and convenience of both. By then, it would be up to you to decide on what suits you best.
By Air:
From Manila, ride a plane bound for Tuguegarao. This will take you 1 hour and 15 minutes. Then from the airport, walk a few meters and ride a tricycle going to the van or bus station bound for Sta. Ana, Cagayan. Drop-off point is San Vicente Fish Port.
By Land:
From Manila, ride a bus bound for Sta. Ana, Cagayan. Travel time is approximately 12 hours going to the San Vicente fish port.
Buses going to Cagayan:
Victory Liner Bus
Florida Bus
From the San Vicente fish port, rent a boat going to Palaui Island. I highly recommend Mang Nanding as your boatman. He has been like a family for taking care of everything for us during our stay there.
Budget:
Php 5,000 – 6,000 per head for a group of three.
4 DAYS/ 3 NIGHTS CAGAYAN SAMPLE ITINERARY
Breakdown of expenses
Roundtrip Tickets (Manila – Tuguegarao) – Php 1,724
Tricycle from Airport to Bus/Van Terminal (3 pax)– Php 75
Tuguegarao to Sta. Ana bus – Php 390
Dinner – Php 270
Home stay – Php 500
Wet market – Php 609
3 L Water and 2.5 KL Rice– Php 375
Tourism Office Registration Fee (3 pax) – Php 150
Boat/Guide (good for 8 pax; Cape Engaño, Punta Verde, Anguib, Crocodile Island, Nangaramoan) – Php 3500
Palaui Boatman Tip – Php 1000
Jotay's Resort – Php 1800/night good for 4pax
Breakfast – Php 240
Sta. Ana to Tuguegarao van (3 pax) – Php 540
Tricycle rental going to and from Callao Cave (good for 3-4 pax)- Php 500
Callao Cave Entrance (3 pax) – Php 60
Callao Cave Tour Guide Tip (3 pax) – Php 260
Lunch at Jomar's Pancit Patil Batung (3 pax)- Php 210
Drinks (3 pax) – Php 45
Tricycle going to St. Paul & Peter Cathedral (3 pax) – Php 30
Refreshers at The Frap Bar (3 pax) – Php 250
Tricycle going to Victory liner (3 pax) – Php 30
Hotel Carmelita (room good for 4 pax) – Php 750
Dinner at FATkidinside – Php 325
Breakfast at Jollibee – Php 360
Bus from Tuguegarao to Manila – Php 2250
Pasalubong at Nueva Vizcaya Bus Stop – Php 150
Grilled hotdogs at Tarlac Bus Stop (3 pax) – 120
Drinks (3 pax) – Php 60
Total = Php 14,849 (exclusive of RT plane tickets)
Php 14,849 / 3 pax = Php 4,949.66 each
Must-visit places
Other information
Palaui Boatman / Homestay Contact / Tour Guide – Mang Nanding and Kevin (09359966744 / 09476340986)
Callao Cave guide – Jeric Apattad (09067072824)
———————————————————————————————————————————
TRIVIA:
The famous reality TV series, Survivor, shot two seasons in Palaui, Cagayan, Philippines. They are: Blood vs. Water and Cagayan.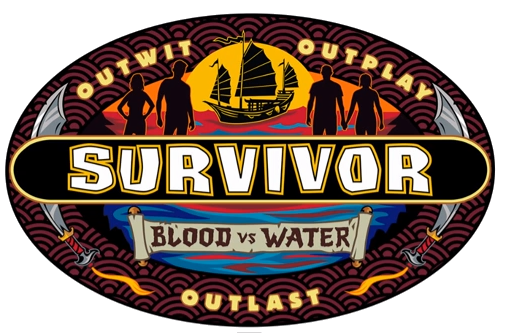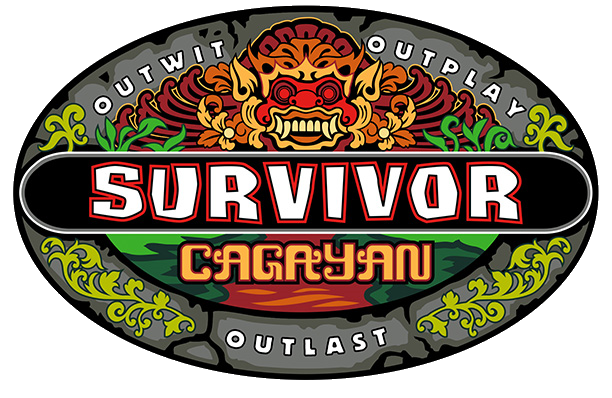 Hosted by Jeff Probst, this location holds the record as the reality show's 27th and 28th seasons, respectively.